FAQ Regarding the Holiday:

Last date to place an order: 9th of July
I will be out of my office 1,5 weeks later so that should give me the time to process all remaining orders before I go.
Shop opens on the 9th of August.
When it does, it will have a 3-4 week production time rather then 2-3 weeks as a safety net when I start again, just in case there is a lot of work I need to catch up on.
Normal 2-3 week production time resumes on the 24th of August.
Will you still be online for contact about custom orders, regular Instagram updates ect?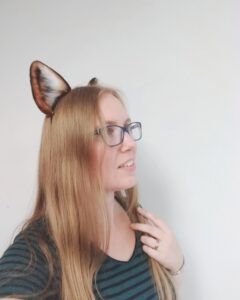 Absolutely! I will most likely be a little slower to respond (so if you have questions, be sure to be complete with all info to speed up the process) but I will otherwise do my best to stay up to date on communications.
Can I still place custom commissions?
Yes, but you will need to wait until I open shop again before I start, and production times are 3-4 weeks instead of the customary 2-3 weeks.
Can I still check the shop?
Yes you can. The entire website will be open to see, favourite items for future purchases and rummage through the collections, you will simply be stopped from placing an order.
---
General FAQ

Q: I need this item right now for Halloween/upcoming con/soon! How fast can you ship?
A: All items are handmade once ordered (we have no stock) and I need 2-3 weeks to make them. For shipping times please see this page.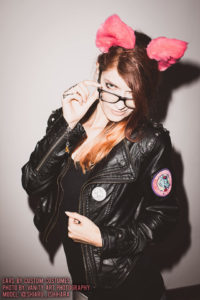 Q: Can't you get it here faster?
A: You can purchase Rush Order upgrade for an additional fee on any order of tails, horns and ears, which can be purchased alongside your order here.
This is not applicable to Custom Orders though.
Q: I have this Original Character/cosplay/fursona ect and I want this tail, ears or horns. Can you make it for me?
A: Absolutely! Please read all info regarding customs and price quotes, and place a request for a custom commission here. I do not charge anything extra for custom commissions and I always have slots available for customs.
Q: Do you make handpaws, feetpaws, wings, fursuits, masks, puppets, costumes (superheros, mascots ect), cheap wholesale costume parts or anything like that?
A: No, we only make ears, tails and horns. We do offer a wide variety in those and are open for interesting new methods or ideas on that topic.
Please a request for a custom commission here.
Q: What are the shipping times and prices?
A: Please click here for shipping times and prices. The link can also be found in all the listings.
Q: Do you give out tutorials?
A: There are already so many good ones online that I feel like I can't add anything to that. I highly advise PretzlCosplay's Ahri tutorial, Kinpatsu's Raphtalia cosplay or the tutorials from Mowkey.
Q: What would such and such cost?
A: Please browse my store for examples and prices. All faux fur items go per length and per colour, so a single coloured item of 60cm is cheaper then a four-coloured tail of 80cm. Basically, the more difficult the design, the higher the price. I do not charge anything extra for custom commissions and I always have slots available for customs.
Q: Why are your prices different on Etsy?
A: Well, first off both sites hold the same terms and conditions, customer's rights and business' rights. Long story short, I pay Etsy for their services and I barely need to pay for this site, and by transferring the costs (in the form of a price increase) to the customer I do not lose over 15% on each sale, hence the difference.
Long answer: All the extra costs need to be charged to the customer otherwise I will lose money. I need to charge 15 percent extra due to all the changes in prices from Etsy. Etsy has been fiddling with their prices a couple of times now in a year time and I am expecting more changes coming soon, so the prices or Etsy shop might change again if I am forced too, though I am trying to avoid that.
The breakdown of Etsy's costs are as follows: 5 % over every sale (for the product price + shipping costs + shipping taxes if applicable), $0.20 for every listing every four months, 4% on the entire bill for using the payment method + €0.30 for every sale made via Etsy Payments (yes one in dollars and one in euros) plus currency exchange rates over the entire bill (about 2.5% generally but changes around a lot), plus taxes charges which Etsy holds as well. There is also a 10% taxes charge for shipping to Australia which is charged on the customer and not the seller, but over which I do have to pay all the other charges over, and an approximate 10% (no solid number found) charge when shipping to Pensilvania, Washinton and Oklahoma (more states to follow).
Additionally I pay 12% over the product + shipping + shipping taxes if applicable if you clicked on an Etsy add in the past 30 days (more info on how that works here, where an etsy user dug deep to find all the details since Etsy is rather unclear on the entire mess)
Hopefully this makes it clear why there is such a big difference between my usual prices and Etsy.