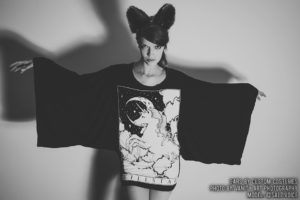 For all questions and price quotes, you can use the following contact form. Please check the FAQ beforehand.
For a price quote/custom commission I need all of the following info:
– The design (with a link to a photo, drawing or reference sheet, images cannot be attached to this system so it needs to be a link.)
– The colours if the correct ones aren't on the image requested above (so a link to a photo example or pantone colours)
– length of the ears, tail or horns in centimetres.
We are taking commissions for tails, ears, horns and adjacent products like antennae. We are not taking commissions for fursuits, puppets, handpaws, feetpaws and wings. Check the FAQ for more info.
Please
DOUBLE CHECK YOUR EMAIL ADDRESS.
If it has a typo, I cannot contact you back. If you have not received any reply within 24 hours please assume that either your emailadress had a mistake in it, or the contact form is not working properly. If so, please send an email to info@customcostumes.nl with your question. Thank you!