Production time:
All orders need 2-3 weeks to make unless otherwise specified since everything is made to order. Need it faster? Please purchase the Rush Order Upgrade here.

Shipping Prices:
– Within the Netherlands: €7,50 for each parcel, including Track and Trace Code
– To Europe Zone 1: €13,50 including Track and Trace Code
– To Europe Zone 2: €19 including Track and Trace Code
– To the UK (between December 2020 and December 2021): €21,50 including Track and Trace Code plus shipping insurance up to €100 (contact me for other options)
– Rest of the World: €25 including Track and Trace Code

Europe Zone 1: Austria, Belgium, Denmark, France, Germany, Italy, Luxembourg, Spain, Sweden.
Europe Zone 2: Cyprus, Albania, Andorra, Belarus, Bosnia and Herzegovina, Bulgaria, Croatia, Cyprus, Czech Republic, Faroe Islands, Finland, Gibraltar, Greece, Hungary, Iceland, Ireland, Liechtenstein, Lithuania, Malta, Noth Macedonia, Norway, Poland, Portugal, Romania, Switzerland, Turkey, Greenland.

Is your country not on here? Please let me know and I will add it for you!
Track And Trace:
You will be send an automated email from the postal service Post.NL (check your spam box!) with the tracking info and can follow the parcel online. More info on how to translate the shipping page if you need it is on the bottom of this page. The email will be shipped upon completing the order.
Buyers are responsible for any customs and import taxes that may apply. Custom Costumes is not responsible for delays due to customs, delays from the postal service or other delays formed by natural disasters and strikes and such.
Shipping Times:
Europe: 3-12 business days, the closer to the Netherlands, the faster.
North America: 10-20 business days, plus possible delays.
Australia, New Zealand and Oceania: 10-20 business days
Asia Pacific: 10-20 business days
This link will give up-to-date info on shipment delays and/or restrictions.

EU Tax laws July 2021:
The new EU tax laws for shipping within the EU will not effect my prices or business. Taxes are already claimed and dispersed via the proper channels by Custom Costumes, so there is no need to pay additional taxes at the door of the buyer.

UK Shipping:
Due to Brexit, much is still unclear regarding new regulations, possible new taxes/surcharges and shipping times.
UK shipping will be insured up to €100 of product value (exl shipping costs) granting a full refund if/when the shipping company has definitively set the parcel to 'lost' (which might take up to 2 months). If you order more the €100 and the parcel gets lost, we can only refund a max of €100 plus shipping. If you'd like to up the insurance, please contact me for options.

How to translate the Post.NL Tracking page:
For the mobile page, tap the menu icon, then tap NL (Dutch) to your preferred language.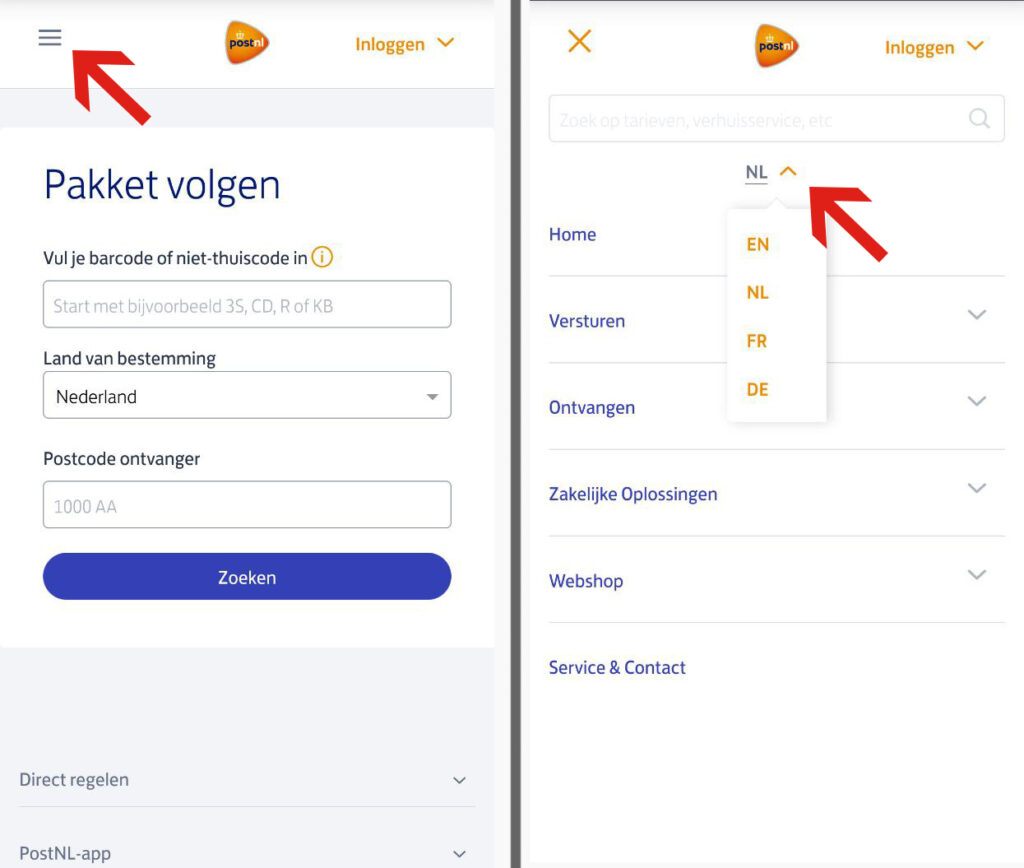 For the browser page, click the top right hand NL (Dutch) to your preferred language.